New to racing and keen to learn the basics before the big day?
Sign up for our Pre-Race Ride so that you can hit the ground running come race day!
This hour-long workshop is designed for those that are new to racing and would like to know how it all works.
This workshop will cover
Registration
Timing chip and race plate installation
Racing format and schedule
Start and finish procedures
Race lines
The program will start down in the village where we will meet outside the Rental Retail building. Bikes and protective equipment will be required as we will be making our way and the chairlift and down a trail (pass not required).
Tamariki Series Home Page
Click on the tile below to visit the series home page.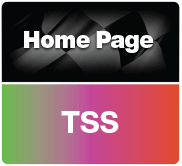 Marshals Needed
Good events require great people.
We're looking for race marshals to help out on race days.
Marshals recieve a FREE lunch and also a Day Riding Pass.
Day Passes can be used whenever a marshal wishes to redeem them.
If you're interested in being a marshal, email:
events@christchurchadventurepark.com


Register for the 'Pre Race Ride Workshop' via the checkout below
(If you're not seeing a checkout, refresh the page)