The Adventure Park is set in Christchurch's Port Hills and is easily accessible from the City Centre and International Airport. Plan your trip to make the most out of your time in the Park. More hill time is always better right?
By bike
Christchurch is a bike friendly city with bike lanes and a relatively flat landscape. With limited parking onsite, riding to the park is recommended where possible. It is law in New Zealand that helmets are worn whenever riding which includes the Adventure Park. Check out the cycle routes around the city and plan your route accordingly.
By car
There are a limited number of car parks at the Adventure Park so car-pooling or riding to the Park is suggested where possible. Take care when driving into the Park as there will be riders and pedestrians.
by bus
The closest bus stop to the Christchurch Adventure Park is at 349 Hoon Hay Rd, Cashmere. It is approximately a 30 minute walk from this bus stop to the Park. This stop is on the Orbiter bus route, which operates between 6:16am and 10:39pm on weekdays. You can plan in your route here.

How to find us

Directions
Turn left onto McVicar Drive from Worsleys Road. Follow the road and go through the roundabout. Keep driving to the end of the valley.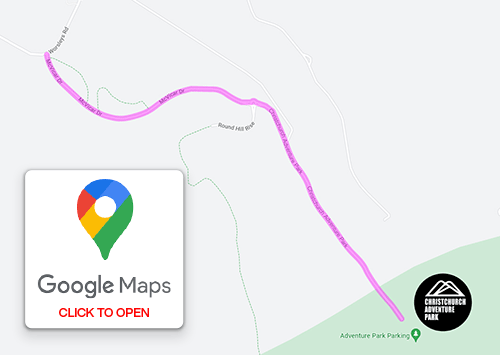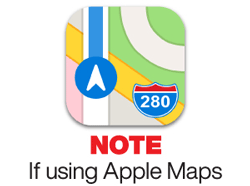 Search for: McVicar Drive

If you search for 'Christchurch Adventure Park' using Apple Maps
It will send you in the wrong direction.