Park is OPEN 10am to 5pm
Mainly fine but low clod and light showers at times. Light winds, afternoon northerlies.
Forecast: Cloudy periods. A few morning showers. Southerlies, dying out this evening.

Green/Beginners Trail remains on hold, as trail work needs to be done before we can open it up again.
Check our Trail status here.


Tamarikri Spring Series: Enter Today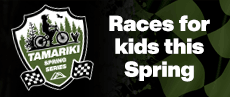 School Holiday Programmes: Start this week! Book Now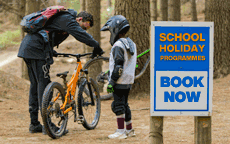 Adults Weekend Skills Clinics: Sundays 2pm - 4pm Book Now


Cafe Hours
Weekdays: 09:am - 8:00pm | (Mondays: 09:00am - 6:00pm)
Weekends: 09:30am - 6:00pm


Cafe Menu


Click here for Summer 2023-24 hours